Contact Us
Richard J Bartels, CPA
Owner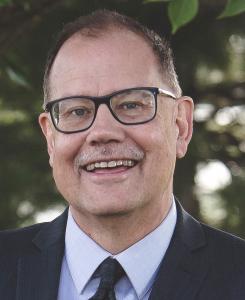 Phone
970-352-7500
Email:
Loading Email...
Richard J. Bartels, the owner of the company, has over thirty years experience as a Certified Public Accountant. Richard is a Greeley native. He graduated in 1981 from Colorado State University with an Accounting degree. He worked for KPMG- Peat Marwick as well as local CPA firms prior to starting Bartels & Company, LLC in 1990.
Richard has expertise in accounting, auditing and income tax areas. He specializes in assisting clients with complex accounting and income tax issues, as well as providing litigation support as an expert witness. Richard's primary goal is to ensure that our clients receive outstanding service from us and that the professional goals of our employees are being attained.
Richard is the past President of the Colorado Society of Certified Public Accountant's Northern Chapter, and currently is a member of the Global Leadership Council, Colorado State University College of Business, a Board member of the United Way of Weld County and serves as a director of the Weld County Juvenile Assessment Center and of the Danny Alberts Foundation. Richard was recently awarded the "CPA's Who Make A Difference Award" from the Colorado Society of Certified Public Accountants for his volunteer efforts.